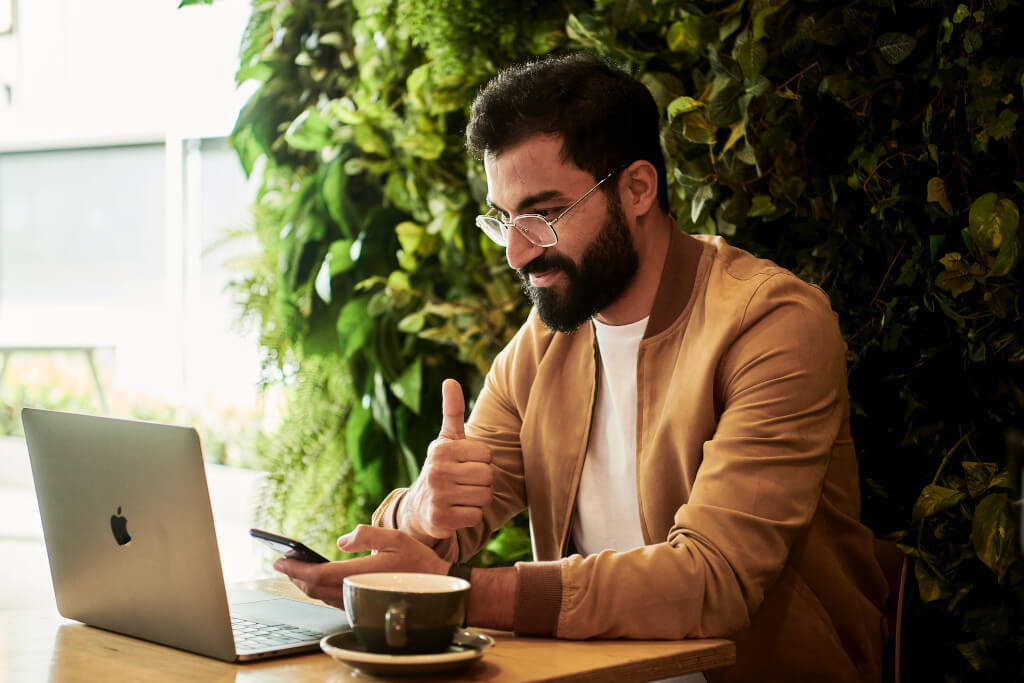 🚀 Ever heard of a young course creator who dared to launch his personal development course at a mere age of 21? Though the initial endeavor had a hefty price and didn't take off as hoped, it did not deter him. Pivoting his focus, he carved a niche as a marketing consultant for high-profile clients and eventually cracked the code to multi-million dollar course launches. By his mid-twenties, he was already generating over $1 million annually, even though he pocketed just a quarter of the profits! That genius, Aurelian Amacker, now unveils his secret sauce in his transformative course, "Launch it! Create your course and sell it for up to $997 in the next 7 days". Dive deep into the world of digital marketing and master the art of course creation, launch strategies, and profit multiplication, all wrapped up in Aurelian's firsthand experiences. And if that wasn't enough, he's throwing in a bonus: exclusive page templates and a curated email swipe file to fast-track your course selling journey! Dive in now and revolutionize your online course game. 💼📈
🚀 Special Limited Time Offer! 🚀
Attention aspiring course creators! How would you like to save a whopping $490 on our groundbreaking course? 🎉
Create your course and sell it for up to $997 in the next 7 days"
For an incredibly low price of only $7, gain exclusive access to a proven system that's helped sell online courses for a staggering $997! 😲
💡 Here's what's packed inside the course:
– Intro: A sneak peek into the tried and tested method of crafting and selling your course for anywhere between $7 and $997 in a week's time.
– Step 1: Master the art of designing a high-demand course.
– Step 2: Achieve your first sales milestone in merely 7 days! 📆
– Step 3: Skyrocket your earnings and establish a robust online course empire! 🚀
Binge on 1 hour and 35 minutes of invaluable insights, all presented in an engaging video format! 🎥
🎁 But wait, there's more! Dive into these Exclusive Bonuses: 🎁
1. Get a jumpstart with our comprehensive "launch kit" for a successful course rollout!
2. An impactful email sequence tailored for a captivating product launch and optimized sales.
3. Ready-to-use page templates to get your course live in record time.
4. Facebook Ads Masterclass: Unveiling secrets to raking in up to $50k/month! 🤑
Once you hop onboard, you'll instantly dive into a premium membership site brimming with knowledge! 💼
Satisfaction Guaranteed: Not elated with the value you receive? No worries! Drop us an email within 30 days and we'll happily process a full refund. 💯
Unlock Your Potential and Begin Your Journey to Online Course Success!
🛍️ ADD TO CART NOW 🛍️
Your Ultimate Gateway to Course Creation Success!
Embarking on the journey of creating and selling your course can be a daunting endeavor. But what if you had a roadmap, a guiding light to ensure your path to success is both enlightening and rewarding? That's precisely what "Launch it!" offers, and here are compelling reasons why this course is your golden ticket!
1. End-to-End Comprehensive Learning: Unlike other courses that offer fragmented knowledge, "Launch it!" provides lifetime access to three in-depth videos that ensure you grasp the A to Z of course creation and sales.
2. Ready-to-Deploy Resources: The inclusion of an Email Swipe File and Funnel Template means you're not just learning the theory. You're getting practical, actionable tools to kick-start your journey with confidence.
3. Mastering the Ad Game: The online ad world can be a maze. The FB Ads Masterclass is your compass, guiding you on leveraging Facebook Ads for optimum sales and revenue, demystifying the secrets of ad success.
4. Risk-Free Investment: Every bit of this course is designed with your success in mind. However, should you feel it's not the right fit, there's a 30-day satisfaction guarantee. A simple email within 30 days, and you'll get a full refund. We believe in the value we offer, and this guarantee is our commitment to your success.
5. Sneak Peek Advantage: Still on the fence? We're offering FREE access to the first video of our course. Dive into this preliminary lesson and uncover how a staggering $3 million in revenue was achieved through infoproduct sales. You'll also be introduced to the tried and tested method to successfully launch and sell an infoproduct.
This isn't just another course. It's a goldmine of insights, tools, and strategies, all crafted from real-life success stories and experiences. If you're serious about taking the infoproduct world by storm, this course isn't just the best decision—it's the only decision!
Hear What South Africans Are Saying About Our Course!
⭐⭐⭐⭐⭐
Thabo Mkhize:
"After enrolling, I realized this was more than just a course; it's a lifeline for anyone serious about making an impact in the infoproduct world. The FB Ads Masterclass was a game-changer for me. I've never felt more prepared to conquer the online market!"
⭐⭐⭐⭐⭐
Anika Pillay:
"The practical tools, especially the Funnel Template and Email Swipe File, made all the difference! It's clear that real expertise went into crafting these resources. My confidence in launching my products skyrocketed."
⭐⭐⭐⭐⭐
Jabulani Dlamini:
"I was initially hesitant, but the 30-day satisfaction guarantee convinced me to take the plunge. And I'm so glad I did! The depth and clarity of content are unparalleled. Every aspiring course creator needs this."
⭐⭐⭐⭐½
Lerato Nkosi:
"I had tried several other courses before, but none gave me the comprehensive insight I found here. Plus, the FREE introductory video was such a generous touch and set the tone for the value-packed content that followed."
⭐⭐⭐⭐⭐
Willem van der Merwe:
"Generating $3 million in revenue seemed like a distant dream until I accessed the lessons in this course. The methods and techniques shared are gold! It's clear that there's a wealth of experience behind this course's creation."
⭐⭐⭐⭐⭐
Fatima Ismail:
"The real-life success stories and experiences shared throughout the lessons resonated deeply with me. It's not just theoretical knowledge; it's actionable insights that have been proven to work. I'm so grateful for this course!"
Join the league of successful infoproduct entrepreneurs! Enroll now and tap into the potential that awaits.
Unleash Your Potential with Expert Guidance
Have you ever dreamed of sharing your knowledge with the world but didn't know where to start? You're not alone. Many of us have been in those shoes, wondering how to create an online course from scratch, especially as a beginner. But, as our local trailblazers have shown, the right tools and guidance can set you on a path to success.
Taking the first step to design your own online course can feel daunting, but imagine the sense of accomplishment when you see your lessons impacting lives. It's not just about developing an online course; it's about crafting a transformative experience for your audience. This course gives you not only the theoretical knowledge but also the practical skills in online course design.
Don't reinvent the wheel. Why stumble in the dark when you can be guided by a tried-and-tested online course template? This unique offering has been meticulously curated, keeping in mind the challenges and aspirations of emerging educators like you.
South Africa is a land of diverse talents and untapped potential. Harnessing this potential requires knowledge, tools, and the right mindset. So, if you're contemplating whether this is the right move for you, consider this: the world is moving online, and there's an audience eagerly waiting for the unique perspective only you can provide.
Don't delay. The future of online education is here, and you have the chance to be a part of this exciting journey. Enrol today, and let's craft a brighter, more informed future together!