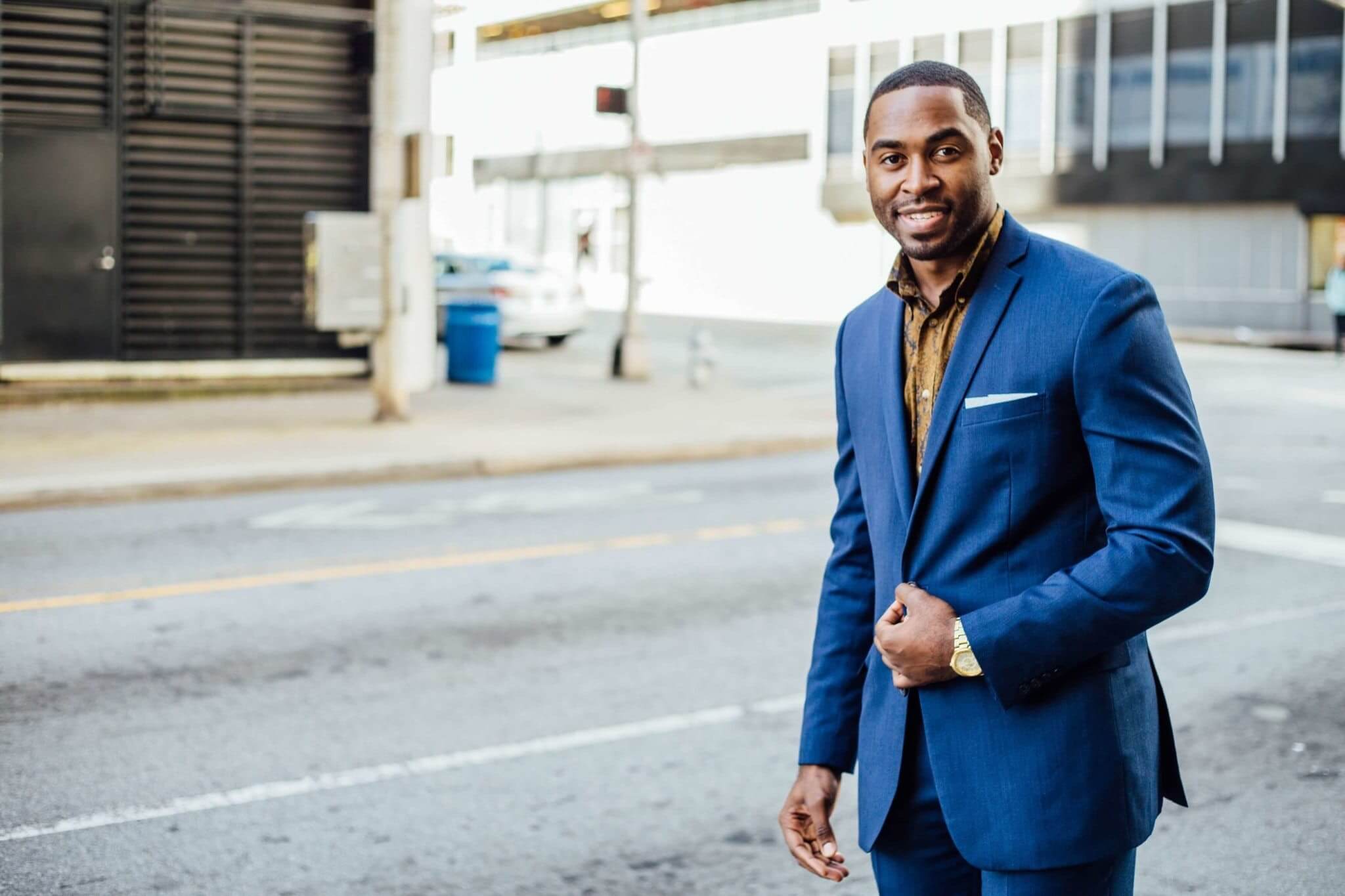 Master the art of leadership and uncover the potential within you to inspire, guide, and elevate your team. Feel like the weight of responsibility holds you back? Unsure if you possess the charisma or confidence of renowned leaders? Overcome these self-doubts and transform into the leader you're meant to be! Dive into our 10-step program and debunk the myths holding you back. This course isn't just another guide—it's your path to reclaiming power, finding your voice, and leading with clarity. The time to change is now. Embrace your leadership journey!
Transform Your Leadership Approach Today! 🌟
Hey there! Are you ready to elevate your leadership skills? Do you sometimes feel like you're missing the spark that great leaders have?
Become The Leader That You Can Be! 🚀
Discover how to truly inspire your team and bring out the very best in each member. Dive into our 10-step course and watch yourself transform in less than a week. No more shying away from responsibility or living under the weight of self-doubt. This is your moment to shine!
Do Any of These Resonate with You?
– Struggling to stay focused?
– Difficulty in managing and motivating staff?
– Challenges in communicating effectively?
– Not feeling confident enough in leadership roles?
– Always giving yourself excuses?
If so, you're not alone. But here's the thing, leadership isn't about being born with it, it's about cultivating it! 💪
The Ultimate Leadership Training Awaits You! 🎓
Empower yourself with the knowledge and skills to overcome those hurdles. Learn the ins and outs of true leadership, find out what's been holding you back, and emerge as the inspirational leader you've always wanted to be!
What's Holding You Back?
We often put limitations on ourselves, saying things like:
– "I just don't have what it takes."
– "I can't change my old habits."
– "I'm not confident enough to lead."
– "No one will listen to me."
These are just stories we tell ourselves. 🙅‍♂️
Break Free with Our Comprehensive Course! 🌈
Harness the power to change, adapt, and inspire. With this course, you'll be equipped to handle any leadership challenge thrown your way. Leadership is an art, and with the right tools and mindset, you can paint your masterpiece!
Say goodbye to doubts and hello to a transformative leadership journey. Click below to get instant access to the leadership treasure that awaits.
Reasons to Enroll in Our Leadership Course Today:
1. Inspire and Ignite Passion: Motivation is the fuel that drives progress. With our course, you'll master techniques to keep your team's energy and enthusiasm consistently high. No more dragging feet or half-hearted efforts. Empower your team to give their best every single time.
2. Master the Art of Communication: Words have power, and with great power comes great responsibility. Our course doesn't just teach you to communicate; it teaches you to communicate right. Avoid the pitfalls of misunderstandings that can cost time, resources, and morale.
3. Anticipate and Avert Crises: The best way to manage a crisis? Stop it before it starts. Our training equips you with a keen foresight – enabling you to spot potential pitfalls and navigate around them, ensuring your team remains on the path to success.
4. Navigate Team Dynamics with Ease: Every team has its share of disagreements and challenges. It's the leader's role to mediate, manage, and mend these fractures. Dive into strategies that help maintain harmony and keep everyone aligned to the common goal.
5. Gain Respect and Trust: Leadership is not just about directing; it's about earning respect and trust. Through our powerful tips and lessons, understand the nuances of building genuine connections, fostering a sense of trust, and establishing yourself as a credible and reliable leader.
Leadership is a journey, and every journey needs a map. Let our course be your compass, guiding you through challenges and helping you emerge as the leader you're destined to be. Your team, your organization, and you deserve nothing but the best. Invest in your leadership potential today!
What Our Students Are Saying
⭐⭐⭐⭐⭐
Thabo Mokoena
"A Game Changer!"
Before this course, I was struggling to get my team on the same page. The techniques I've learned here, especially on communication and handling disagreements, have been transformative. My team's productivity has skyrocketed!
⭐⭐⭐⭐⭐
Priyanka Naidoo
"Empowerment at its Best"
The segment on inspiring and motivating the team resonated deeply with me. I've been able to turn around our team's dynamics and foster a more energetic and enthusiastic environment. Truly empowering!
⭐⭐⭐⭐⭐
Lebohang Khumalo
"Leader Reborn!"
The lessons on crisis management were eye-opening. I can now confidently steer my team away from potential pitfalls, making our journey smoother and more efficient. A must-take course for every aspiring leader!
⭐⭐⭐⭐
Jacques du Plessis
"Insightful and Practical!"
Every lesson felt tailor-made for challenges I face daily. The strategies are practical, and I've already started seeing positive changes in my leadership style and team dynamics.
⭐⭐⭐⭐⭐
Lerato Morena
"Stepping up my Leadership Game!"
The module on dealing with disagreements was a revelation. It's helped me handle team disruptions effectively, ensuring we remain focused on our goals. I can't recommend this course enough!
⭐⭐⭐⭐⭐
Liam van Wyk
"Elevate Your Leadership Skills"
This course has given me the tools to enhance my charisma and authority. My team now looks up to me with renewed respect and trust. The results are palpable!
⭐⭐⭐⭐
Siphokazi Ndlovu
"A Wealth of Knowledge!"
I was skeptical at first, but this course has been a wealth of knowledge. The powerful tips have not only improved my leadership skills but also helped in personal growth.
⭐⭐⭐⭐⭐
Aiden Govender
"Top-Notch Content!"
Every session is filled with actionable insights. From enhancing communication to anticipating crises, this course covers it all. It's the best investment I've made in my leadership journey!
Empower your leadership journey with insights and strategies that have transformed many leaders in South Africa. Join our esteemed alumni and elevate your leadership potential.
In today's fast-paced business environment in South Africa, understanding how to be a good leader in the workplace is essential. Every team is searching for that pivotal figure who can guide, motivate, and drive them to success. Do you possess the qualities of a good leader? Are you ready to step up and transform not only your career but also the trajectories of those you lead? With our course, you'll refine those essential leadership skills that set apart the good from the great.
Do you see the power of this course? It's more than just learning; it's about applying, evolving, and becoming the beacon of inspiration in your workplace. Are you ready to change your coaching career? It's a question that only you can answer, but we've seen countless individuals rise and shine after embracing this knowledge.
YES! I Am Ready To Change! Don't let this golden opportunity pass you by. Dive into a realm of transformative learning, and equip yourself with the strategies that can catapult you to leadership excellence. And remember, your decision today is backed by our 100% Money-Back Guarantee. There's absolutely no risk involved. If you feel the course doesn't match up to your expectations within the next 30 days, a full refund awaits, no questions asked. This is more than a course; it's your pathway to leadership distinction.
Step forward, embrace the change, and be the leader you've always envisioned!