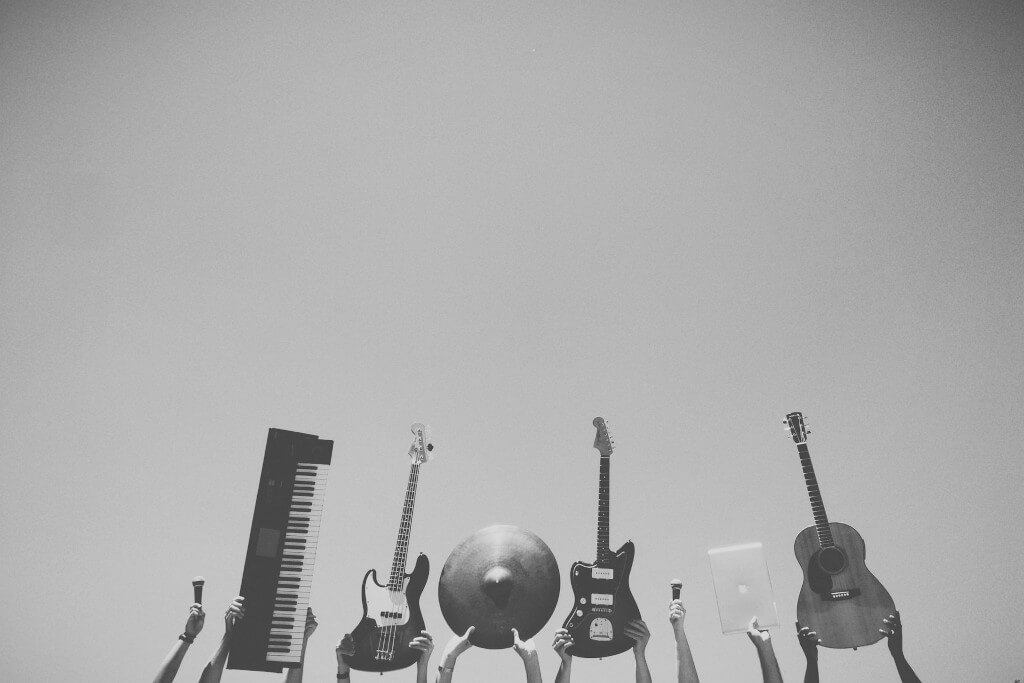 Within the highly competitive realm of the music industry, there are numerous layers after layers of intricacies that stand between the artist and the possibility of their music being produced, recorded, published, and listened to by large audiences. The question now is, how can one successfully navigate this complex industry? Consultants who specialize in the music industry can help in this regard. 
Have you ever heard of a person you know trying to pursue a career in a field as specialized as this one? The answer that is most likely to be given is "no," because this specific job possibility doesn't have a notably well-established reputation. 
However, allow me to tell you that without music consultants laying the foundation for artists for decades, the music business would be a far cry from the thriving industry that it is today. It is possible to state with absolute certainty that this line of work serves as a cornerstone upon which musicians working in all subgenres of music rely. 
A Description of the Job
If you want to be an expert in the field of music industry consulting, you need to have a broad range of knowledge about supposedly every aspect of the field. They are required to have past knowledge of management and publicity, in addition to having an understanding of the theory that underlies musical composition. They define what constitutes "good music" and explain to their client how to get there. 
In addition to this, they contribute to the songwriting as well as the production of the music. A consultant in the music industry acts as a guide through the writing process and assists the artist by acting as their editor. They will then link the performer with a music studio, and if they are particularly successful, they may even bring the artist to the attention of a record label.
Consultants lend a hand to the musician in shaping their music into a specific style and ensuring that it remains consistent throughout the album(s). They also concentrate on developing a brand image for the performer and come up with business strategies to make this brand more condensed, distinctive, and noticeable to executives as well as audiences. Talk about honing in on something!
In addition, a music consultant is responsible for advising their client on all matters about business and the law, such as copyright, how to maintain independence if they join a record company, how to submit media releases, whether or not to employ a manager, royalty payments, etc. 
The list could go on indefinitely! 
How the Services of a Music Consultant Can Benefit Your Solo or Group Career
It is not difficult to get misplaced in the literal and figurative crowds that make up the music industry. There are thousands of other artists out there who look exactly like you, if not better. A wise man once said that contrast is the thief of joy, therefore the first step is to recognize the one-of-a-kind and potent gift of music that you have and that you wish to impart to others.
But even if you are aware of this, it is still unfortunate that as many as 90 percent of artists who have observable talent go unnoticed. This is not because they are particularly unique; rather, it is because they do not have enough exposure to the appropriate people and places. How can this be different? Music industry consultants can be of assistance in bringing this number down.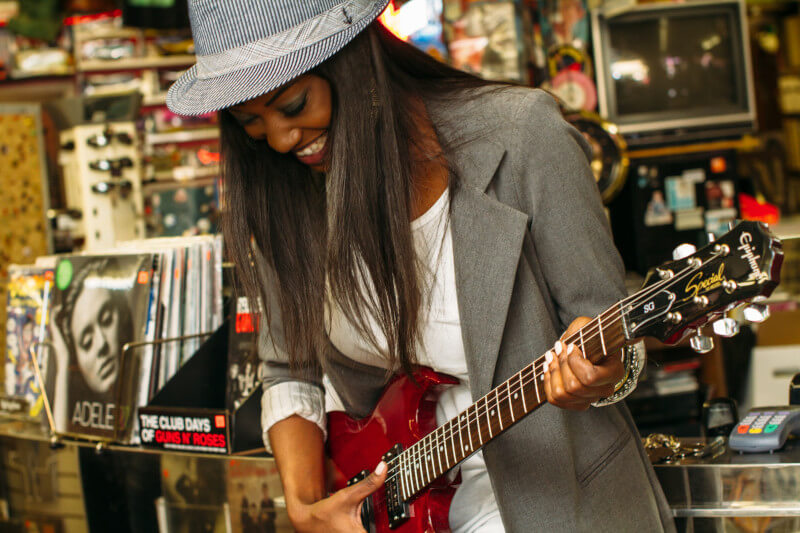 Not only are music industry consultants able to connect artists to record labels, recording studios, and managers, but they can also assist emerging soloists and bands in the composition of short-term goals as well as long-term visions for their careers. They offer bespoke opportunities and navigational guidance on where the route should lead to making the finest early on-set business decisions possible. If you will, they function as an all-inclusive guided tour of the music world. 
The foundational learned knowledge of music advisors, combined with their connections and "wokeness" to today's music business relations, are essential to the process of making the most educated decisions about their client's journey. This is where the experiences and prevailing expert knowledge of music consultants are key. They work hard to make their client's name known in the industry and ensure that their client has some form of stability within the business, whether that be via a record label or as an aspiring musician. This helps them advance their client's careers. 
The Essential Competencies for Any Music Consultant
It is not at all simple to pursue this line of work, even though it might appear to be fairly straightforward; the fact that you are familiar with music does not automatically qualify you for the position. So, what qualifications are necessary to work in the music industry as a consultant? 
Your ear and the connections you have are the most important factors. You have to be able to distinguish between good music and tunes that aren't very good by listening for things like a steady tempo and beat, lyrics that are appealing or interesting, and good vocals. You need to be able to evaluate the songs in terms of their potential marketability more than anything else. Who exactly is the audience that this message is directed toward? How exactly does one become a member of this public? If you want to be able to give bands advice on how to achieve success over the long term, you need to keep these questions in the back of your mind at all times. 
When you first enter this world as a novice, you need to have a wide range of relationships within the music business. These connections will assist in bolstering the network of your client. The majority of your customers will be newcomers to the industry and will have limited or no familiarity with key players such as recording technicians, record company executives, managers, and many others in the music business.
As a part of your role as their advisor, you are responsible for advising them on how to navigate the world of networking and how to get "in" with the appropriate people. They say that success is often determined by who you know rather than what you know. An advisor is expected to have relationships and leverage those contacts to the client's advantage. 
In addition to this, it is essential to assist your customer in determining and establishing their brand. The formation of a relationship between an artist and their clientele or fanbase begins with the development of their brand. When you come across a well-known band Online, you are also likely to come across their logo, their merchandise, and sometimes even the alias that they give to their devoted followers. They belong to a very specific genre, which is why their fans are drawn to them. It is crucial to establish that brand image as a performer to stay consistent and relevant.
By doing so, you can say to the world, "This is who I am," which is an essential step. The music business is obsessed with and even requires of its artists, a singular and distinctive identity. A music advisor ought to be familiar with the various musical subgenres and, by listening to the client's music, ought to be able to identify the client's peculiarities and transform them into an appropriate representation of the client's brand. 
Having Said That, Should You Consider Becoming a Music Industry Consultant?
As is the case with any other career path, there are both advantages and disadvantages. It is a common misconception that working with a music consultant is equivalent to purchasing a fast track to stardom, which is important to keep in mind if you want to pursue a career in music consulting. Artists tend to overlook the importance of music consultants as a result of this misconception.
There will be some customers who do not wish to pay the appropriate fees for your services. Artists are often unpredictable beings, prone to mood swings and struggling with their egos. Even though they are the ones who have hired you to assist them, they are notoriously bad at taking criticism in any form, including constructive criticism. An advisor needs to be willing and capable of working with clients who have personalities that can be challenging at times. 
On a more upbeat note, one of the perks of your job is that you get to interact with music daily. You collaborate with other creative individuals who share your level of dedication and enthusiasm for your craft, and you dive deep into the brands, the product lines, the recording, and the distribution of songs. Daily, you will notice that your creative side is flourishing. And it certainly doesn't hurt that the starting salary can be anywhere from R 600 000 to a million rand a year. As you and your clients become more visible, this amount is only going to continue to rise! 
The Final Thoughts
We don't know how you feel about it, but we think working in the music industry as an advisor is one of the coolest jobs around. They play an important role in the music industry by inspiring musicians and providing them with connections to opportunities to achieve success. 
Therefore, whether you're an artist who is searching for direction, a professional who possesses the makings of a music advisor, or merely a music fan, let's sing the praises of the profession of music industry consultancy for its role in establishing a stable foundation for both artists and the music business as a whole!