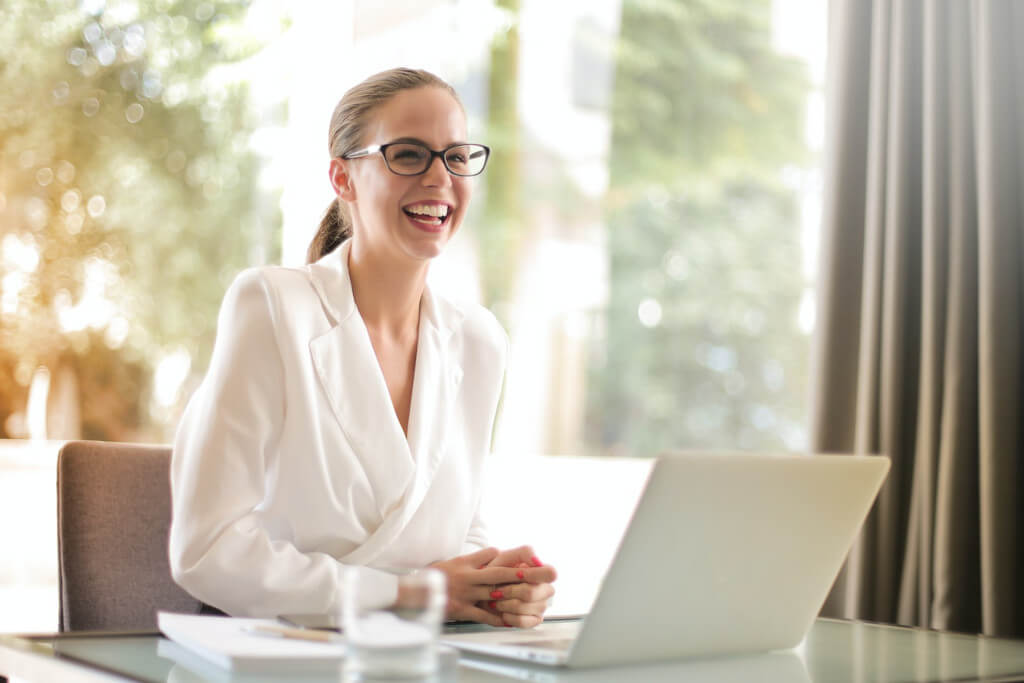 Feeling overwhelmed with your business and hitting growth roadblocks? You're not alone. Many business leaders find themselves entangled in day-to-day operations, limiting their capacity to focus on bigger visions. 🛑 The core issue? Spending too much time working IN the business and not ON it.
This approach, fueled by a reluctance to delegate, creates bottlenecks that stunt growth. If this resonates, it's time for a change. Introducing the Ultimate Task Management Challenge – a transformative 5-day journey designed to reclaim over 5 hours of your week! Get access to daily video training that equips you to offload non-revenue tasks, allowing you to concentrate on strategies that truly boost your business.
---
You Can't Scale With Ease If You Don't Effectively Delegate
Effectively delegate your tasks and clear your plate in less than "5" days!
Imagine regaining control of your time, boosting your productivity, and having the freedom to focus on visionary tasks that drive your business forward. The beauty? You don't have to do it alone. Our redesigned Task Management Challenge comes with live programming, offering you real-time support every step of the way.
---
First Step to Transforming Your Business Operations
The Task Management Challenge isn't just another course. It's a complete transformational experience designed specifically for entrepreneurs like you. And here's the best part: once you dive into the challenge, you also get access to the exclusive BONUS: Business Owner Systems Toolkit.
Not yet convinced? Kickstart your Task Management Challenge journey while simultaneously implementing the Business Owner Systems Toolkit – now at an irresistible offer of just $297 $37! Hit the ground running and step into the challenge right after signing up.
---
📦 What's In Your Toolkit?
✨ Strategic Owner Systems "SOS" Formula & Workbook
📆 Business Owner Systems Templates, Calendars & Operational Swipe Files
🚀 The Secret To Moving The Needle In Your Business Faster
🎁 Bonus Resource
🎁 Additional Surprise Tool
🎁 One More Game-Changing Strategy
Other Benefits of This Course:
Wondering what magic awaits you in our Task Management Challenge? Let's give you a snapshot of the value-packed journey ahead:
🟢 Guided Expertise: Experience 3 transformative days with a veteran operations specialist, offering insightful live sessions brimming with invaluable content.
🟢 Stay Accountable: Receive weekly email reminders, nudging you towards your milestones, ensuring you stay aligned with your goals.
🟢 Ready-to-Use Resources: Access our collection of worksheets, templates, and scripts. Ideal for your personal use or to empower your team with clarity and direction.
🟢 Interactive Demos: Watch and learn how to delegate tasks within a day, strategically prepare tasks for completion, and steer your business toward revenue growth.
🟢 Learn from Reality: Benefit from real-world examples, giving you a clear picture of strategies that truly deliver results.
Seize the opportunity to elevate your business operations and management skills. The path to clearing your plate, refining your focus, and skyrocketing your business growth is only 3 days away.
---
Is This Challenge Tailored for You?
Determining whether our Task Management Challenge aligns with your unique business needs? Reflect upon the following:
Are you on the cusp of expanding your team, but the thought of recruiting and onboarding leaves you feeling overwhelmed and fragmented?
Do innovative ideas and potential game-changing products remain shelved, while you're occupied with tasks that aren't scaling your business or profits?
Do you yearn for a streamlined system that propels your earnings daily, optimizing your efforts for maximum output?
Is there a vision burning within you to sculpt a business you're truly passionate about, but you're yearning for a guided pathway to make it a reality?
Does the idea of a thriving business with the right balance of productivity and profitability appeal to you, if only you had the correct strategies in place?
If these scenarios resonate with you, then our Task Management Challenge is the precise catalyst you need to drive transformational change in your business endeavors.
---
Do You Have Support Throughout This Process?
Absolutely! 🌟 Imagine clearing your plate in just three days and feeling the momentum of having a streamlined business. With the Task Management Challenge, you won't embark on this journey alone. We stand by you, guiding you through every step.
Day One: Time Is Money
Transition away from tasks that shouldn't bog you down. By day's end, you'll have a clear sight of what tasks to delegate and who's best suited to handle them, allowing you to fixate on the grander vision.
Day Two: Move The Needle
Unveil an influential CEO dashboard, cultivate a systematic routine, and initiate your detachment from tasks that don't steer your vision or revenue. Elevate your daily business operations with a methodical touch.
Day Three: Money Up Your Business
Delve into immediate cash flow strategies and familiarize yourself with sale systems destined to boost your profits.
Day Four: Get More Done & Profit
You will have access to efficient team support execution, toolkit implementation, and your CEO schedule. Get hands-on feedback from our mavens.
Day Five: Attract More Clients
Master the art of compelling client interactions, refine your service delivery, and get live expert insights. Ready to propel your next business quarter?
Why stall when you can soar? With the Task Management Challenge, fortify your business foundation, alleviate stress, and position yourself for unparalleled success. And guess what? This challenge isn't exclusive; it's open to all Business Owner System customers. Seize the Business Owner Systems toolkit at a steal of just $37 (originally valued at $297) and propel into the challenge.
---
It's Time To Meet Your Coach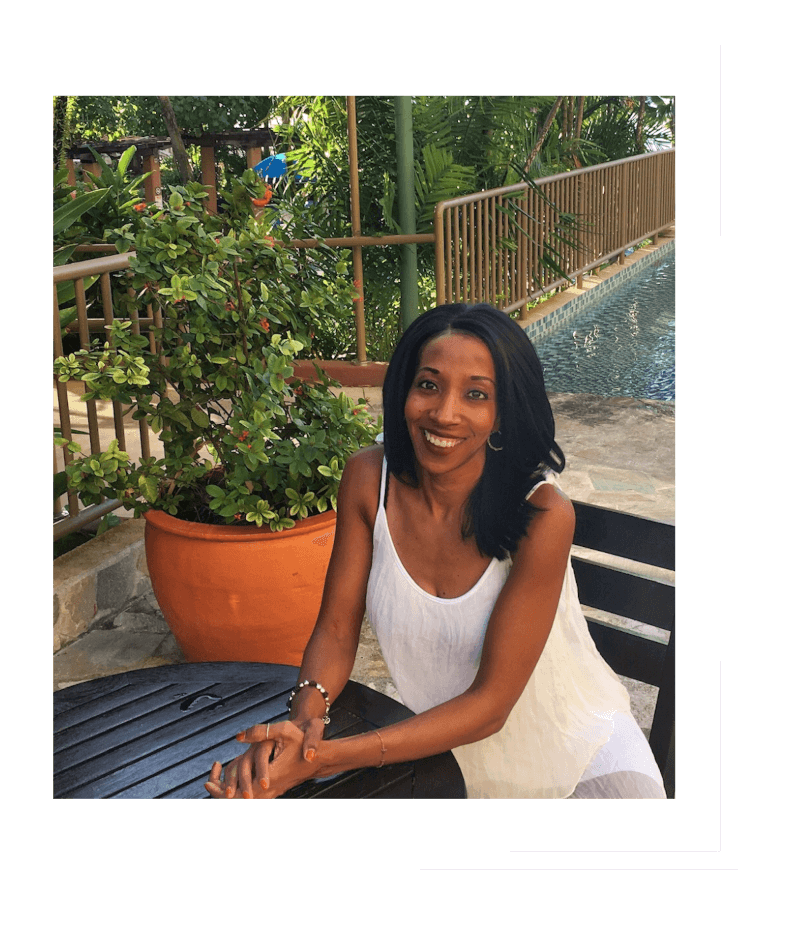 Hey there, I'm Tequila! 🌟
You know, running a business is exhilarating, but it can sometimes feel like a roller coaster – exciting highs and some unexpected drops. That's why I'm here. I've made it my mission to help amazing business owners like you recalibrate, refocus, and reposition their ventures. We all have those days when stress feels overwhelming, and that's okay. My aim? To help you strategically systemize things, reignite that passion for your vision, and truly enjoy the journey.
Let's work hand in hand. Together, we'll streamline and bolster your business operations, allowing you to scale with confidence and joy.
Can't wait to see where our journey takes us! – Tequila
---
Quick FAQs For Task Management Challenge, If You Still Need Answers
Who can join the Task Management Challenge?
Anyone who has secured the Business Owner Systems toolkit is welcome! If you haven't got yours yet, simply grab the toolkit and you're in for the challenge.
What's the duration of this challenge?
It's designed for 6 days, but you might find yourself breezing through it a bit faster.
How often does this challenge take place?
We kick-start the challenge every month. And here's a perk – after your initial participation, you get FREE access to all upcoming monthly sessions. Secure your toolkit, dive into the challenge, and gear up for successful project management!
I've never outsourced or hired any support. Can I still benefit?
Absolutely! Whether you're a business veteran or just starting, this challenge has you covered. We'll guide you through creating a seamless, stress-free business operation, no matter how seasoned (or not) you are.
I can't join the live sessions. Is there a replay?
You won't miss out! We'll upload every live session's recording into the designated lecture section in the membership area.
How long can I access the challenge content?
You get lifetime access to all toolkit materials, videos, and content. Plus, we'll ensure you receive fresh content from each new challenge.
Will my business truly get a review?
Yes, indeed! On the final day, our Business Owner Systems team is on standby to give feedback on your business operations. To be part of this, you'll need to fill out our operational review form. And if you need more time, just stay in the challenge and complete all the tasks when you're ready.
---
🌟 See How The Task Management Challenge Transformed Others Like You! 🌟
Don't just take our word for it. Listen to the experiences of fellow participants and discover how the Task Management Challenge can revolutionize your business journey.
🌟🌟🌟🌟🌟
Samantha Naidoo
"Before this challenge, I felt swamped every single day. Tequila's strategies have given me the clarity and structure I needed. My days are more productive, and I've finally started focusing on growth!"
🌟🌟🌟🌟🌟
Lwazi Khumalo
"I've taken many courses before, but the Task Management Challenge stands out. The live sessions are a game-changer, and the guidance from Tequila is unparalleled. My team has noticed the change in my management style, and our results have skyrocketed."
🌟🌟🌟🌟🌟
Jayashree Pillay
"Tequila's approach to task management is a breath of fresh air. The toolkit itself is worth its weight in gold! I've streamlined my business operations, and I've never felt more in control."
🌟🌟🌟🌟🌟
Sibusiso Moyo
"Three words – Life. Changing. Experience. I now have a clear roadmap for my business tasks, and it's all thanks to Tequila. The challenge isn't just about managing tasks; it's about transforming your entire business mindset."
🌟🌟🌟🌟🌟
Ayesha Patel
"By day three of the challenge, I was already seeing a shift in my productivity levels. The strategies are easy to implement, and the community support is fantastic. I can't thank Tequila enough!"
🌟🌟🌟🌟🌟
Thabo Le Roux
"I was skeptical at first, but boy, was I proven wrong! The Task Management Challenge has given me a clearer vision, better time management, and actionable steps to grow my business. Tequila's expertise shines through every session."
---
With such glowing recommendations, it's clear to see that the Task Management Challenge isn't just another course; it's a transformative experience.
So, Why Wait?
By starting this Task Management Challenge, you'll not only streamline your operations but also uncover task management tools for individuals that can revolutionize your day-to-day business processes. Designed with your unique challenges in mind, this challenge equips you with strategies to declutter, prioritize, and elevate your workflow. Gone are the days of feeling swamped by endless tasks; instead, prepare to operate from a place of clarity and intent.
South Africa boasts a vibrant entrepreneurial spirit, but with that comes the challenges of balancing innovation with daily operations. Why not arm yourself with the tools to navigate these challenges seamlessly? Whether you're delving into small business project management or aiming to optimize personal tasks, the Task Management Challenge provides actionable solutions to propel you forward.
Don't let another day pass by in a haze of business overwhelm. Take control, harness the power of effective task management, and start working towards the freedom you've always envisioned for your business.
Task Management is open to all Business Owner System customers. Discover the magic of enhanced productivity and say hello to days of laser-focused action.